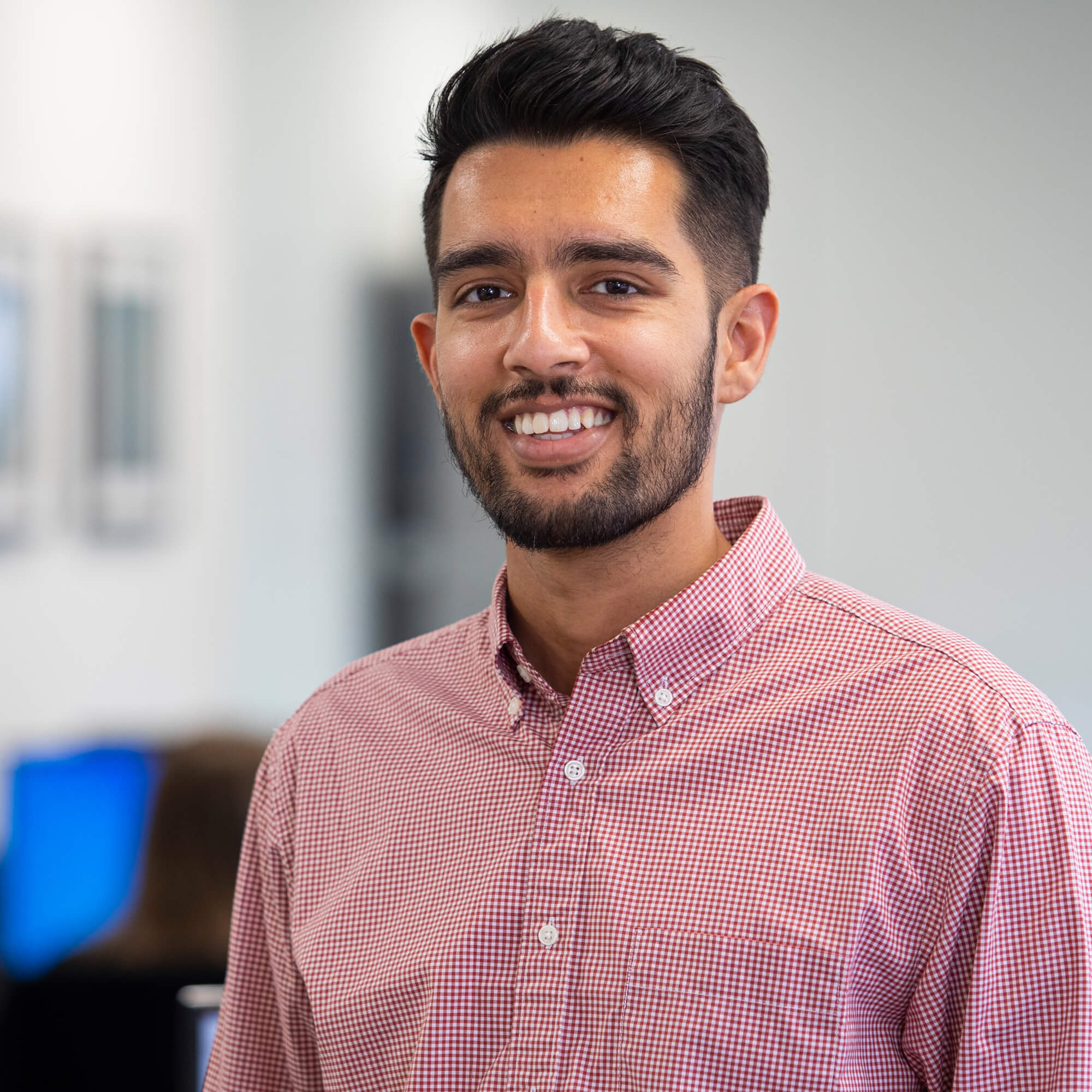 Mohammed Bin-Nasir
Installation Analysis Engineer / Engineering Systems Co-ordinator (MEng, iMechE)
Education and professional background
Mohammad studied Mechanical Engineering at the University of Southampton, graduating with a 1st class degree. During his studies, he took a 3-month internship at McDermott International as Associate Engineer, working in the Research and Development department.
To gain the foundations of his offshore engineering expertise, he joined Saipem as a Graduate Pipelay Analyst. During him time at Saipem he gained knowledge about subsea installation operations and how to perform dynamic analysis of large-scale offshore projects with Orcaflex and Python, where he generated simulations of the operations and optimised the models in order to achieve the best performance in extreme weather conditions, whilst maintaining the integrity of the product.
Mohammad's expertise
Mohammad has been lead engineer on a variety of installation & repair analysis projects, with a particular focus on fixed wind cable lay operations. This work consists of modelling operations and performing analysis in Orcaflex to optimise the operation and test it under harsh environmental cases. Thousands of simulations are performed and the results are summarised through data processing and then presented to the client in a technical report with recommendations.
Due to the dynamic nature and immoveable deadlines of our projects, changes can occur at any moment, therefore it is crucial to work in a systematic and decisive manner, with clear, collaborative communication across the project team.
As Engineering Systems Coordinator, Mohammad develops company wide systems and project management tools to ensure everyone works in a consistent way to improve efficiency and makes it simpler to support new scopes without prior knowledge.
Mohammad is particularly interested in cable installation operations, having worked on a variety of analysis scopes. One of his objectives is to work on a cable lay vessel, to see how his analysis work translates into real world operations. Get in touch to talk to Mohammad about:
Heavy Lift Analysis – Static, Dynamic & Transient
Fixed Wind Cable Installation Analysis

Static, Dynamic & Transient
Cable lay, 1st End & 2nd End

Fixed Wind Cable Repair Analysis – Omega, In-line Joint & more
Floating Wind Dynamic Power Cable Analysis
Data Handling & Analysis with Python
Project Management
Memorable project
Mohammad worked on a Cable Installation analysis project based in the Baltic Sea for a year. The length of the project extended because the vessel changed twice, due to availability, so he performed the analysis for three different vessels. Each vessel is slightly different and presents different challenges, but also working with the vessel owners helped him to learn a lot about the operations.
Performing the work repeatedly provided a good opportunity to optimise analysis procedures, which then helped with future projects. Detailed engineering was performed to provide operational recommendations to the vessel operators, which gave a better idea of practical limitations.
Outside of work
Outside of work (and sometimes during work) Mohammad is always thinking about food! He loves cooking, and tries to cook a variety of cuisines, although his favourite will always be Pakistani food. Growing up in London, he was surrounded by food from all parts of the world, so he always seeks out new places to try. He is a frequent shopper at the nearby market, where he enjoys the authentic, home cooked food regularly.
He also enjoys going to the cinema, comedy shows, gigs and football matches with friends. Mohammad is a fan of a good debate and enjoys listening to different perspectives, so if he's not debating with a friend then he's probably listening to a podcast about the latest episode of a hit TV show or politics!