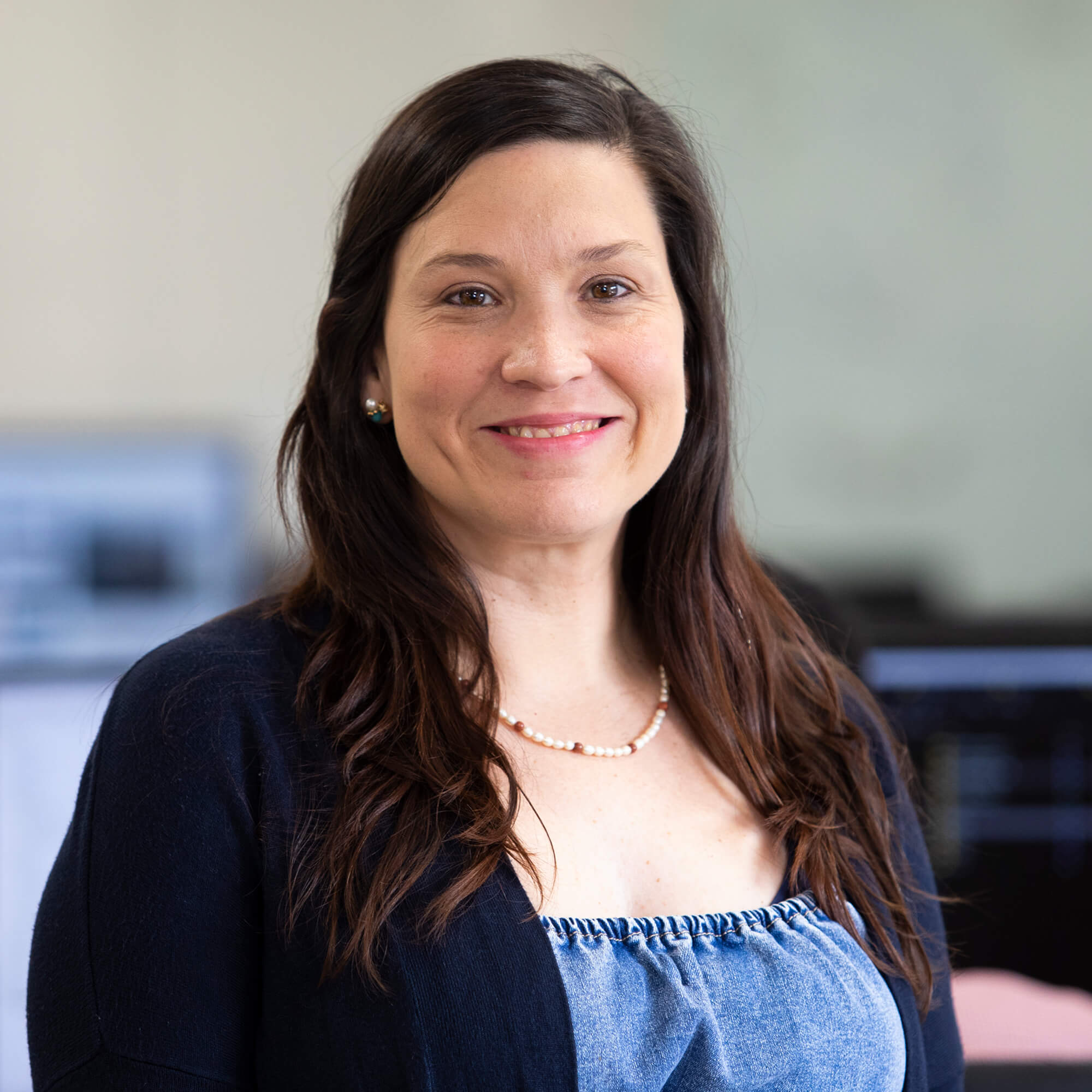 Dr. Daniela Benites Munoz
Senior Naval Architect (BEng, MSc, Ph.D)
Education and professional background
Daniela received her BSc in Naval Architecture at Polytechnic University, Guayaguil, Ecuador. During her studies she worked at a shipyard in the propulsion and manoeuvring workshop and as a quality coordinator on a cruise ship. To further her studies, she achieved an MSc in Offshore Engineering from Newcastle University  Returning to Ecuador, she worked on various projects across the marine sector, including offshore consultancy and academia.
She achieved her Ph.D. in 2022 at UCL, where her research focused on identifying the design parameters to consider when multiple oscillating wave surge converters operate simultaneously (wave farm). Through computational simulations using validated models and the CFD open-source software OpenFOAM, she found constructive configurations that can increase the power capture of these wave farms by up to 30%.
Daniela's expertise
Daniela's range of experience and skills allows her to get ahead of client's needs, and provide practical solutions to complex problems. She has a range of experience and skills across the industry and is eager to face new challenges head on. Working and studying in two countries has given Daniela exposure to a variety of marine technology development and requirements, which further enhances her ability to manage diverse projects and teams.
Get in touch to talk to Daniela about:
Dynamic Cable Analysis
Fatigue-life estimation of Umbilical Cables
Data procession using Matlab and R
Wave and Tidal Energy Conversion
Floating Systems Design
Wave-structure Interaction
Computational Fluid Dynamics
Outside of work
During her free time, Daniela enjoys running and cycling as well as doing handicraft, including drawing, painting and sewing. She loves to travel, especially road trips along inspiring landscapes. Much of Daniela's free time is now dedicated to her smiley newborn daughter, who she hopes will join her in enjoying her favourites past-times.