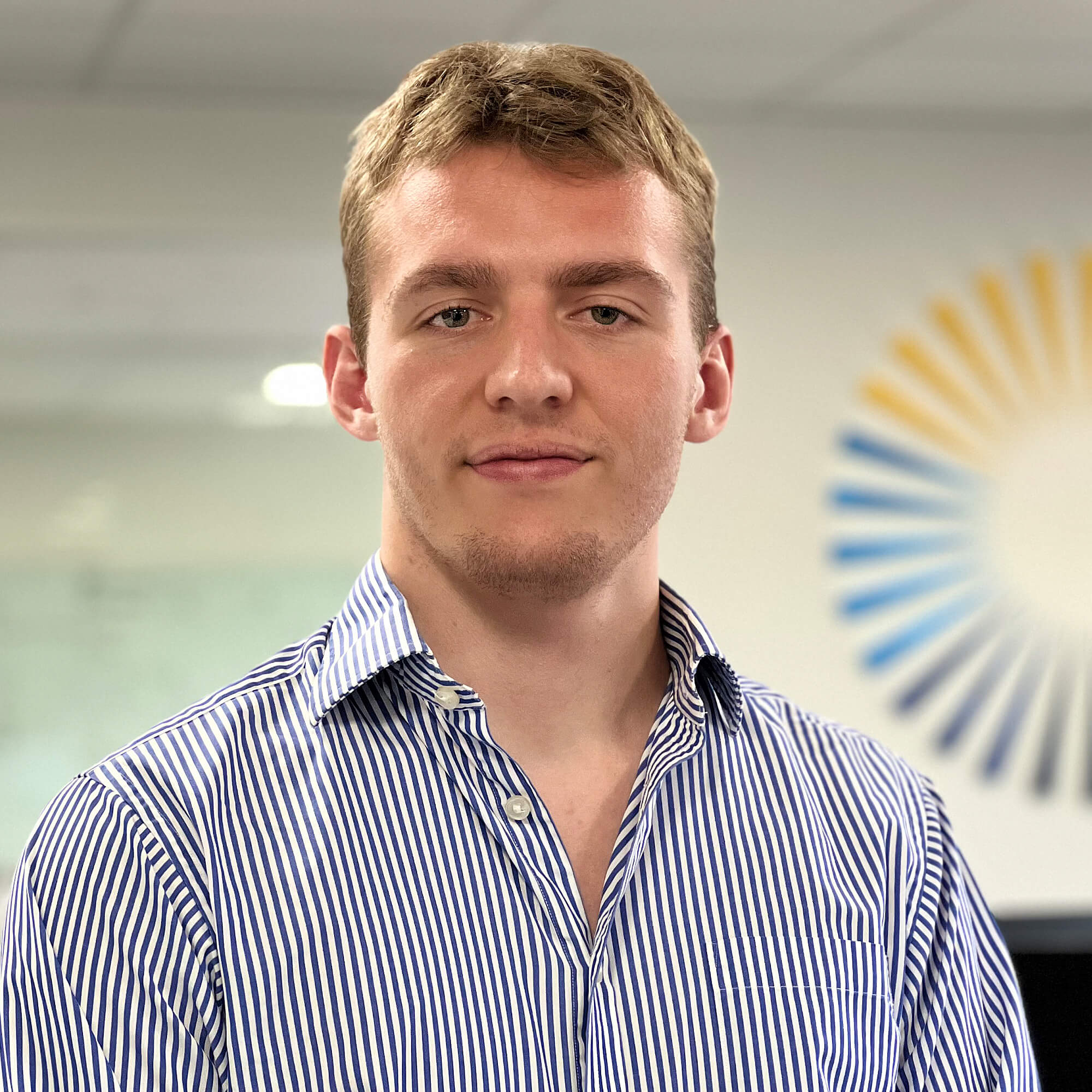 Charles Scott
Graduate Naval Architect (MEng)
Education and professional background
Charles acquired his Master's in Ship Science with Naval Architecture at the University of Southampton, graduating in July 2023.
In his dissertation he numerically modelled a system for wave augmented propulsion in Python3 alongside MaxSurf Modeller and Motions. As a result of achieving a First in this project, he was offered the opportunity to continue his research in the form of an internship at the University of Southampton. This internship involved designing a flexible, retrofittable system for wave energy conversion in the stationary condition, and wave augmented propulsion while the vessel is moving.
For his final year Group Design Project, which was an investigation into the feasibility of a modular floating platform for the production of green hydrogen as a marine fuel, he analysed the mooring system within ANSYS Aqwa, as well as building an accurate, comprehensive model of the entire platform within SolidWorks.
Charles's expertise
Charles has strong analytical skills and enjoys applying them within Python and the ANSYS Suite. He is proficient in 2D and 3D modelling, with a strong understanding of SolidWorks and the ability to rapidly produce and amend accurate models in a given timeframe.
Get in touch to talk to Charles about:
Python numerical modelling and data processing
Rendering, animation and video editing
Outside of work
Outside of work Charles is a keen swimmer and enjoys bouldering on the side. He enjoys working with his hands and works on personal projects in his local workshop, and has built his own computer alongside several for friends and family. From a fitness-oriented family, he enjoys exploring hiking trails and seeing what the local scenery has to offer.