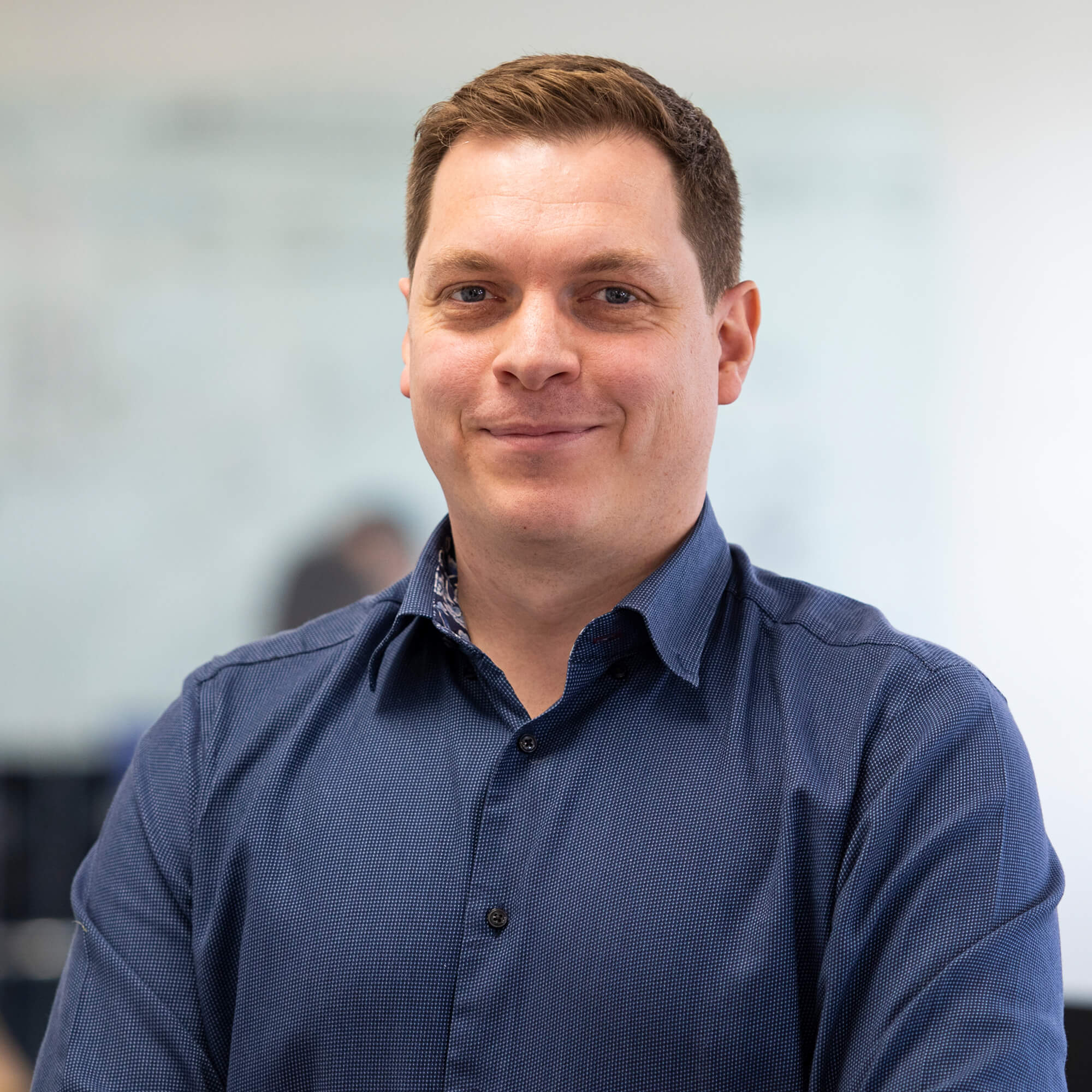 Alastair Berry
Senior Project Engineer (BEng Hons)
Education and professional background
Alastair started his professional life at IHC IQIP where he gained a wealth of experience working in an extremely varied environment. His role included overseeing equipment from initial concept design, detailed design, fabrication, offshore use and decommissioning. In time, he progressed to a project management role and was responsible for the delivery of bespoke and specialist offshore equipment world wide.
Alastair joined Tadek in 2019 as a freelance designer for a bespoke gravity base for a subsea tidal device. He is now at Tadek full-time, and has worked on numerous scopes in project engineer, design engineer and project management capacities on a wide variety of marine operations including; Floating Offshore Wind Turbine Installations, Tidal & Wave Energy Device Installations, Cable Pull-Ins and shore landings, towing operations, cable trenching in shallow water and heavy lifts. Further extending his experience working in coastal, offshore and subsea projects.
Alastair is certified with BOSIET with CA-EBS, Offshore Medical OG-UK, ENG-1 Medical and Prince2 Project management.
Alastair's expertise
Alastair is a highly adaptable team player, who is able to take lead in a variety of different roles and provide support in a range of disciplines. He is a great communicator with a calm demeanour even in high pressure situations. Alastair enjoys collaborative projects and is able to interface onsite, offshore and in the office to bring together clients and subcontractors from designers to fabricators, ROV operators and vessel suppliers, to deliver successful outcomes.
He is always happy to adjust to client/project specific requirements such as budget and QHSE needs, and has experience ranging from 'agricultural' single small work boats to multi-vessel nuclear power station marine operations.
Alastair has a proven track record of delivering excellent documentation. He provided very detailed Method Statements, Risk Assessments and supporting Documents / Drawings to adhere to the strictest document control requirements, as well as accurately and efficiently delivering the required detail. Get in touch to talk to Alastair about:
Design and Fabrication of Bespoke Offshore Equipment
Deck Planning, Storyboarding, Site Plans, Lift Plans
Rigging Calculations.
Project Support and Consultancy including:

Subsea Operations
Installation and Decommissioning Operations
Mooring Installations
Dry Docking
Buoyancy Bag Installations and Operations
Lifting Operations, Onshore & Offshore
Tidal Operations and Planning
Memorable project
Alastair's most memorable project was the HydroQuest Tidal Turbine Recovery where he project managed the recovery of 1500t of steel from Paimpol Brehat, France. The recovery consisted of 5 heavy lifts with some increasingly difficult-to-handle components in terms of size, shape & weight.
With a strict budget and even stricter weather criteria it was very challenging. The project ended in an extremely positive result, with smiles all round as the items emerged from the waves and were lifted quayside ready for decommissioning.
Outside of work
When not at his desk or at site, you will likely find Alastair involved in some form of DIY project or outdoors, exploring the Dorset countryside.