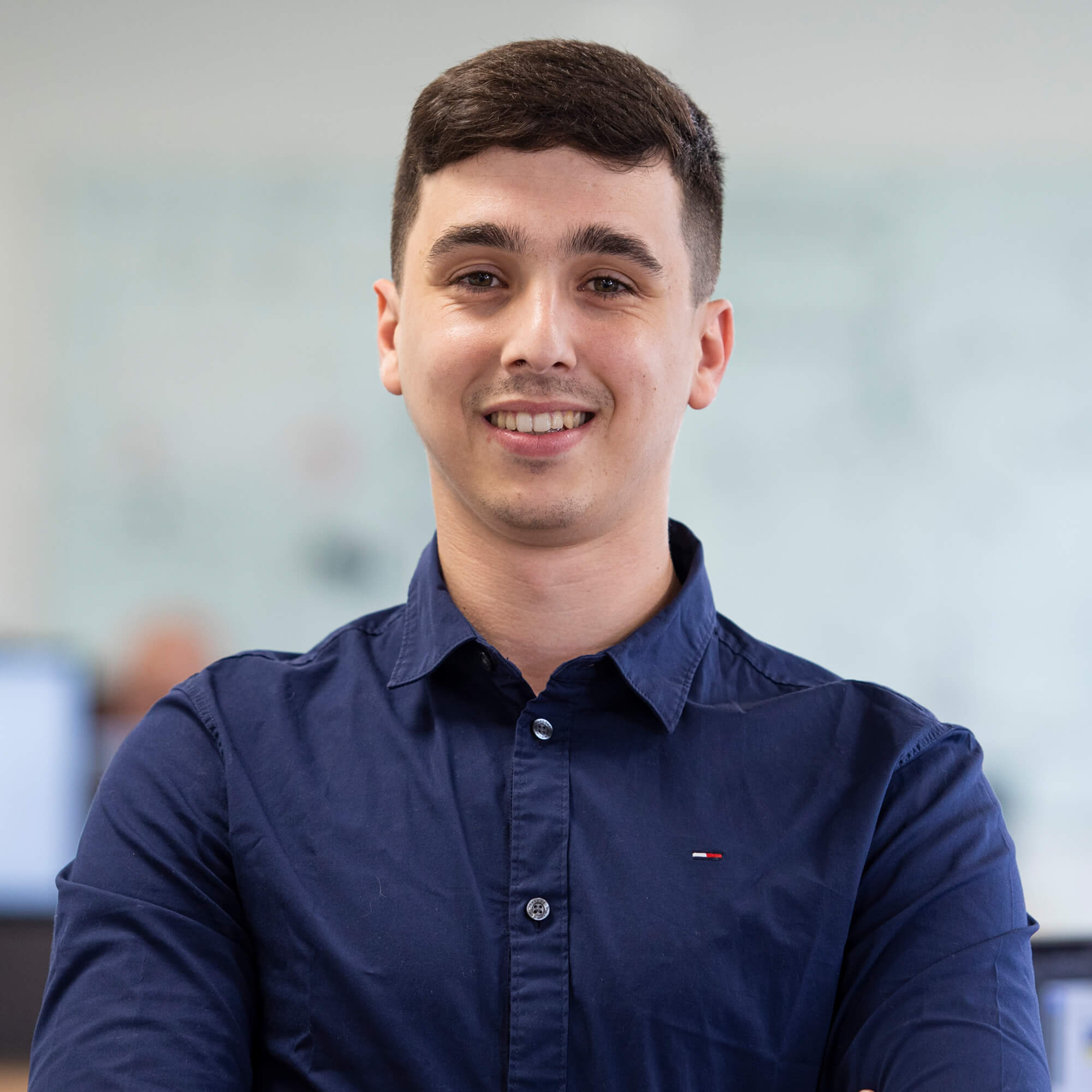 Timothy Borg
Junior Naval Architect (BEng, MSc)
Education and professional background
Timothy completed his Bachelor's degree in Mechanical Engineering at the University of Malta. During his third year of studies, he studied naval architecture, which sparked his interest in the field.
His MSc in Naval Architecture at the University of Southampton, gave him the opportunity to work on several projects to apply his knowledge to real-world scopes. This experience solidified his passion for naval architecture and gave him a strong foundation for his career.
Before joining Tadek, Timothy gained experience at a shipyard as a project coordinator. He gained valuable communication, time management and attention to detail skills, whilst working in a team and adapting to challenging situations.
Timothy's expertise
Timothy contributes to the Company's customer experience with a strong foundation in naval architecture and a passion for the field. He is highly driven and adaptable, priding himself on not stopping until a task is completed to the best of his ability.
He is a team player and believes that effective communication and collaboration are key to the success of any project. He has developed expertise in Python and data processing, to efficiently analyse and interpret complex data sets. He is also skilled in stability and mooring analysis and subsea cable design.
Timothy is committed to contributing to the success of Tadek through his passion and work ethic, as well as a continued desire to improve his skills and stay up-to-date with industry trends and technologies. Talk to Timothy about:
Python
Data analysis and Interpretation
Stability Analysis
Subsea Cable Design
Memorable project
Designing and evaluating the cross section of an Inter-Array Cable for a Floating Offshore Wind Farm was a challenging project that Timothy took on at the request of a significant client. Throughout the project he showed flexibility and a great desire to learn new things. He developed the cable's cross-sectional design by closely working with a broad team and taking into account elements including electrical transmission capacity, mechanical strength, and operating requirements.
Timothy made sure that the cable would remain stable and intact under a variety of circumstances by performing rigorous simulations with Orcaflex. His commitment to lifelong learning and careful attention to detail produced positive results. This endeavour not only increased Timothy's knowledge of naval architecture, but it also strengthened his conviction in the value of taking on new challenges and extending his field of expertise.
Outside of work
Outside of work, Timothy enjoys various activities to unwind and recharge. He enjoys going to the gym to stay in shape and maintaining a healthy lifestyle. He also loves to go on adventures abroad, exploring new cultures and meeting new people, to enrich and broaden his perspective with new insights and ideas.
One of Timothy's favourite hobbies is photography. He particularly enjoys landscape and travel photography, which allows him to combine his passion for exploring new places with a love of capturing images. To capture unique perspectives and aerial views in his photography, Timothy also flies a drone.
Timothy's most recent interest is experimenting with different designs and materials to bring abstract ideas to life via 3D printing. His varied interests and hobbies help him to maintain a healthy work-life balance, which he believes is essential for personal and professional success.