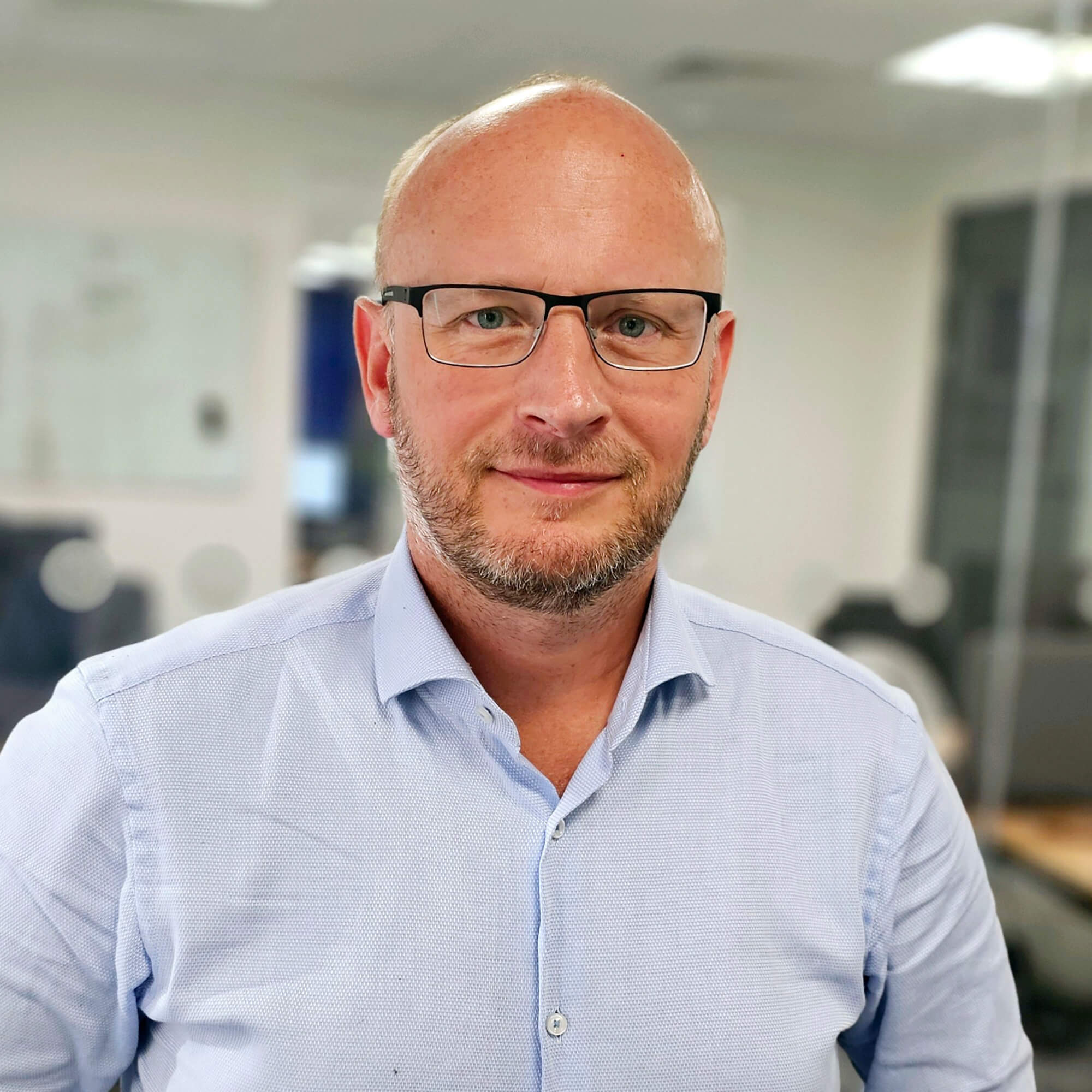 Rupert Raymond
Director | Naval Architect (FRINA, CEng, MEng, CMarEng)
Education and professional background
Rupert is a recognised project lead delivering complex commercial, analytical, and practical solutions for a range of traditional and prototype projects, requiring collaboration with a broad range of resources and stakeholders.
He was trained at Saipem, where complex desk-based analysis was combined with offshore support in the North Sea and Brazil. These experiences embedded an installation analysis capability, focused on practical execution. Following time at KBR developing loadout and floatover solutions for a BP Caspian Sea project, and a period supporting deepwater scopes in Nigeria and Brazil, Rupert founded Tadek in 2010.
Tadek was born with a vision to support marine renewables projects. The Company has gained momentum and a reputation for delivering floating system, mooring and umbilical design, installation analysis and structural design support, for a range of offshore projects.
Rupert is a Chartered Naval Architect, a Fellow of The Royal Institute of Naval Architects, and MEng first-class honours graduate from Southampton University's Ship Science Degree.
Rupert's expertise
Every project requires a vision of the process and the key steps to get there, the As-Found system to the As-Built system. Time, cost, and technical challenges are often at conflict with each other.
Rupert's proven skill, across scopes from <£10k to >£100m, is leading the project and developing the most concise and valid means to achieve the objectives across a broad range of engineering disciplines and stakeholders. Get in touch to talk to Rupert about:
Installation Analysis
Offshore Projects
Memorable project
Rupert's most memorable project was the installation planning for the first successful commercial scale subsea tidal device, the 1MW Hammerfest Strom HS1000.
This device was a prototype installed in 50m of water in the Orkney Isles, UK, encompassing installation of a subsea cable, a 1000t modular gravity base and a 150t generator. The entire project team were new and there was no precedent, encompassing a broad, and often disconnected, range of stakeholders and technical contributors.
Success on the scope required a dynamic mindset and a tenacity to achieve the project goal; successful installation prior to the end of 2021 to meet the grant-funded cut off limits. The device was installed on 22nd December 2021. Success in the project led to the acquisition of Hammerfest Strom by Andritz Hydro and the HS1000 device being adopted by the MeyGen project as principal suppliers of subsea generators to the world's first tidal array.
Outside of work
Being originally from the Isle of Wight, the sea is an important place for Rupert to spend time away from work, as well as walking in the hills and spending time in wild places to escape the day to day. When in need of a quieter pursuit, you'll find Rupert in the kitchen honing his cooking skills or visiting antiques fairs.