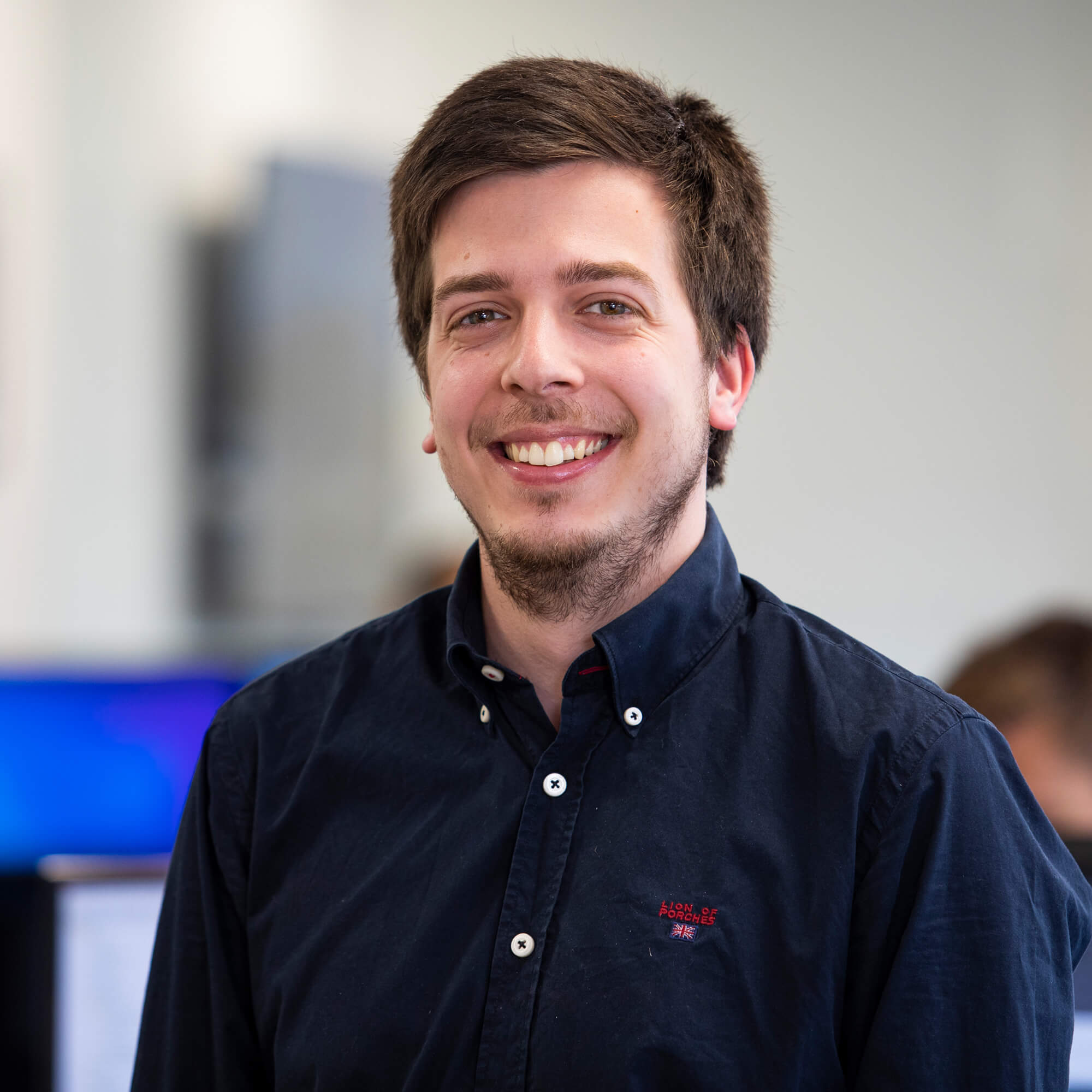 Diogo Nunes
Naval Architect (MEng, AMRINA)
Education and professional background
Having achieved a 1st class degree in Naval Architecture from the University of Southampton, Diogo joined Tadek to apply his knowledge to develop effective solutions to complex scopes.
Diogo lived on a small island for 18 years, which inspired his fascination of the sea's calmness and power, and the ability for vessels to stay afloat. During his studies, he was team leader for the MEng Group Design Project on Autonomous Foiling Surface Vehicle development. He delivered an individual project on cruise ship pool sloshing, following a technical paper produced for the RINA Design & Operation of Passenger Ships 2019 Conference.
In 2018, Diogo undertook summer placements with SteerMar Ship Management and BMT Defence and Security. At SteerMar he performed an analysis on a Ro-Ro Ferry "Lobo Marinho" design, creating a CAD model of the ship to investigate resistance, powering, stability, floodable length and seakeeping.
As part of the BMT Defence and Security team, he studied lean manning solutions for offshore patrol vessels, giving him an excellent grounding in quality assurance, tender and contract procedure.
Diogo's expertise
Diogo is passionate about de-constructing complex problems into manageable and comprehensible challenges. He understands that his role as an engineer is not only to understand and solve complex problems, but to communicate those solutions clearly.
He stands by the scientific method of: hypothesis, test, analyse and report. Whereby the analysis considers not only the mathematical results but also one's conjecture about the physical phenomena at play. If the hypothesis is not considered one may blindly trust the results without real understanding of a problem. Get in touch to talk to Diogo about:
Hydrodynamics
Stability
Floating System Design
Mooring Systems
Dynamic Cable Analysis
Python Data Handling & Automation
Project Management
Outside of work
Diogo enjoys a diverse range of hobbies and interests that provide physical and mental stimulation. His passion for cooking is driven by a desire to experiment with different flavours and cuisines, and the satisfaction of creating delicious meals from scratch. To escape the stresses of daily life, he unwinds to music or explores the outdoors, discovering new hiking trails.
To keep fit and healthy, Diogo is a keen swimmer, enjoying the exercise as well as the sense of tranquillity and relaxation of the water.