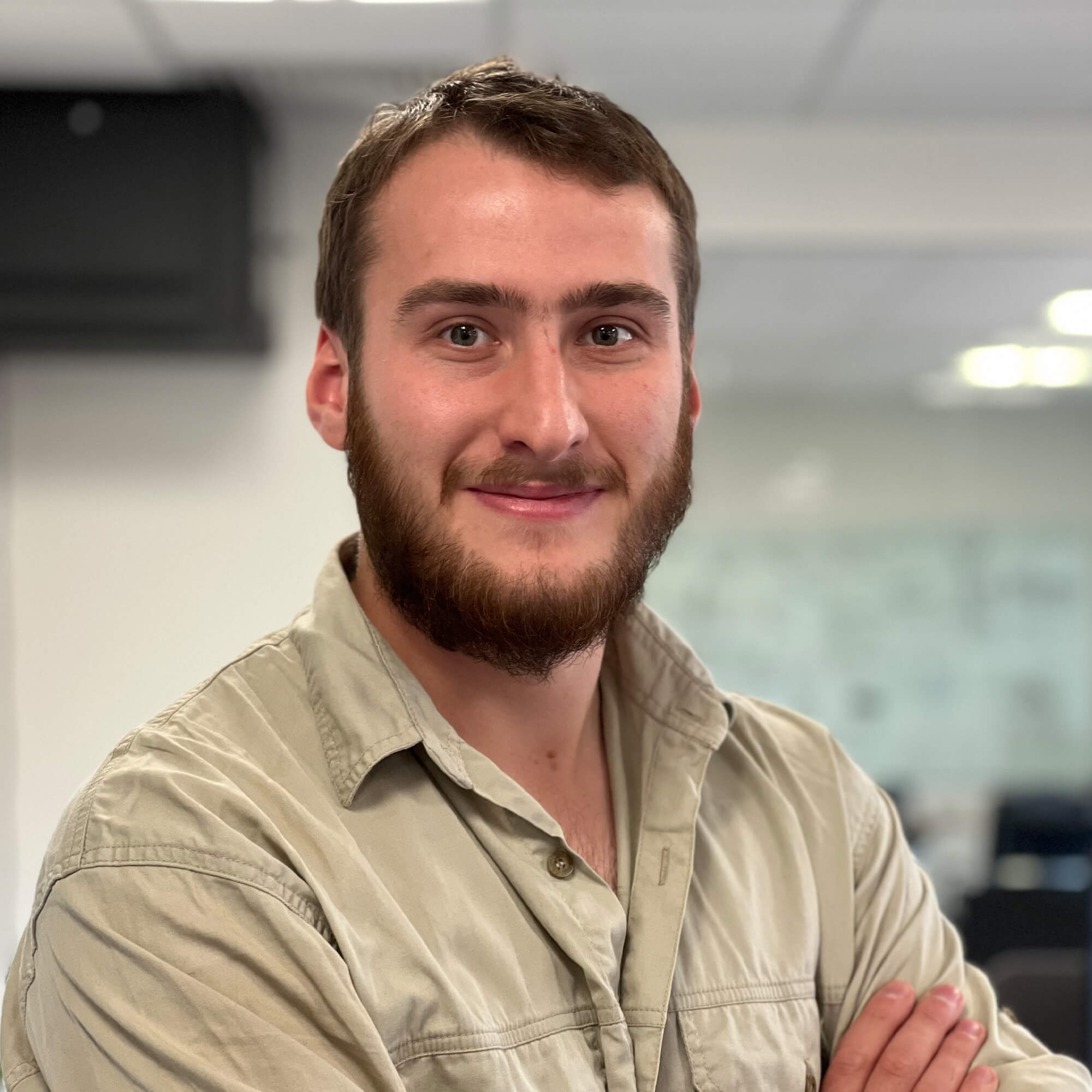 Charles Smith
Project Engineer (MEng, AMRINA)
Education and professional background
Charles completed his Master's degree in Ship Science at the University of Southampton. His final-year group project delivered a novel design for an autonomous plastic-collection vessel. His early career included welding and fabrication of agricultural structures and packaging machinery. He was a volunteer 3rd Mate with the Ocean Youth Trust , helping to build confidence, teamwork, perseverance and develop young people for future success through coastal sailing voyages.
Charles's expertise
During his time at Tadek Charles has worked on a range of complex offshore, subsea and renewables projects. He is experienced in client-facing roles and excels at explaining concepts to specialist and non-specialist audiences. He has a can-do attitude and enjoys taking on the challenge of a complex engineering problems that requires a multi-disciplinary approach. Get in touch to talk to Charles about:
Full product lifecycle identifying clients and tendering to engineering, project execution and decommissioning.
Offshore expertise across multiple vessel types and locations
Deck Layouts and Mobilisation Planning
Salvage and Decommissioning
Memorable project
Charles's memorable project was novel and considered to be the first its kind, involving the emergency recovery of a large marine structure and fast remedial works. Charles was involved throughout the project, from contract award to site survey, planning and methodology, and execution. It was a challenging offshore scope with evolving methodology throughout, featuring specialised equipment and an excellent team to produce a successful project outcome.
Outside of work
Outside of work, Charles's passion is modifying an old Land Rover to take on off-road driving experiences.