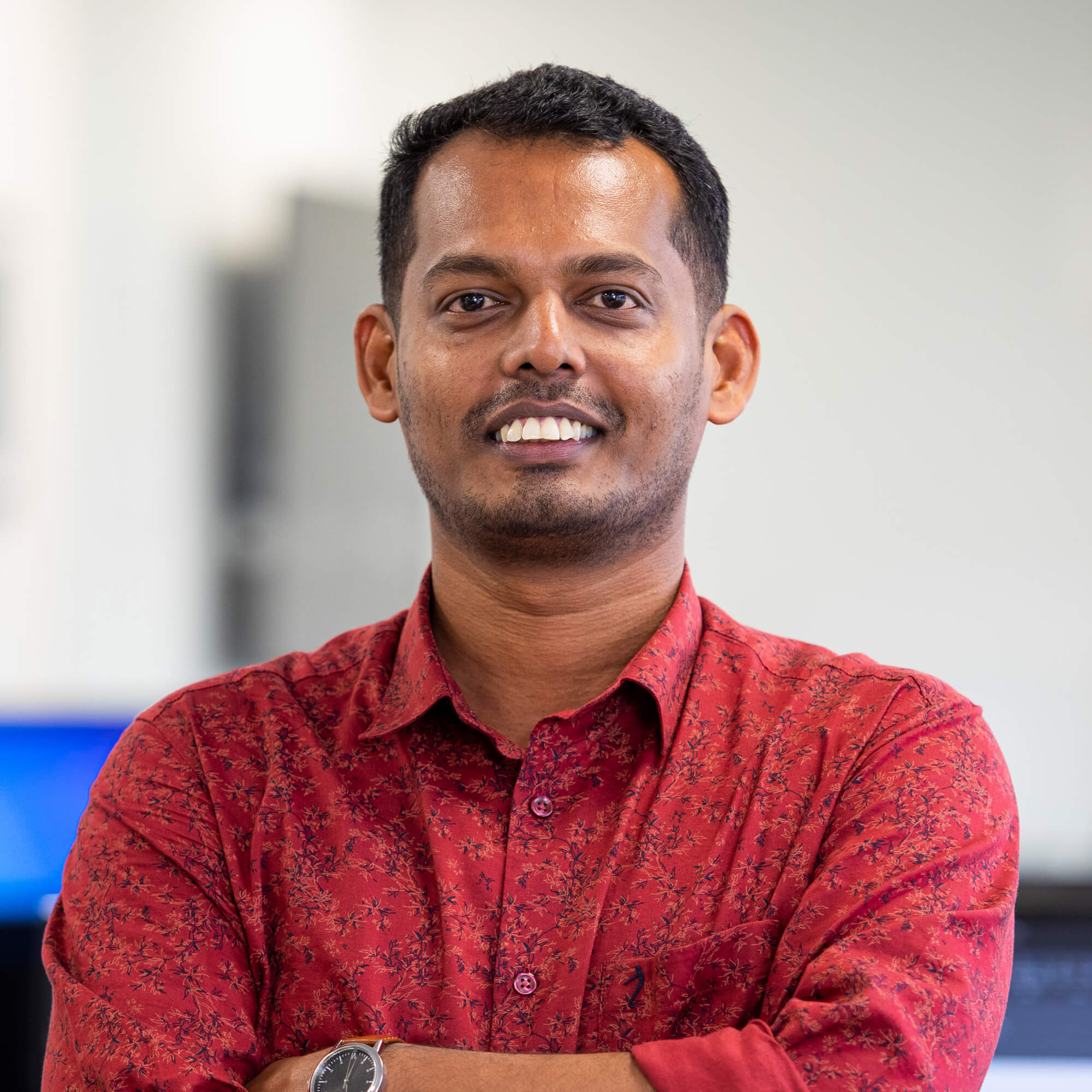 Bijesh Chenna Kandathil
Senior Marine Analysis Engineer (MTech)
Education and professional background
Bijesh is a Mechanical Engineer with a post-graduate degree in Ocean Engineering from IIT Madras, India. Prior to joining Tadek, Bijesh, worked with Keppel Offshore & Marine and Oceaneering International.
He also worked as an Assistant Professor in the Department of Naval Architecture and Shipbuilding at Kerala Technological University, India.
Bijesh joined Tadek, bringing a mix of industrial and academic experience in the design and analysis of floating offshore structures and SURF systems.
Bijesh's expertise
Bijesh is a proactive problem solver with a strong understanding of marine hydrodynamics, station keeping of offshore structures and design and analysis of subsea systems. He aims to leverage his expertise to deliver added value to scopes, whether it's proposing solutions to a technical issue or providing advice, he uses his knowledge to go above and beyond to build long-term positive relationships with clients. Get in touch to talk to Bijesh about:
Global Dynamic Analysis of Subsea Umbilical/Cable Systems
Fatigue Analysis of Umbilicals, Power Cables and Related Hardware
Local Structural Analysis of Umbilical Cross-section for Deriving Tensile, Curvature and Crush Capacity
Outside of work
Bijesh is a big football fan, avidly following his favourite club Barca in La Liga, and various teams in the Premier League.