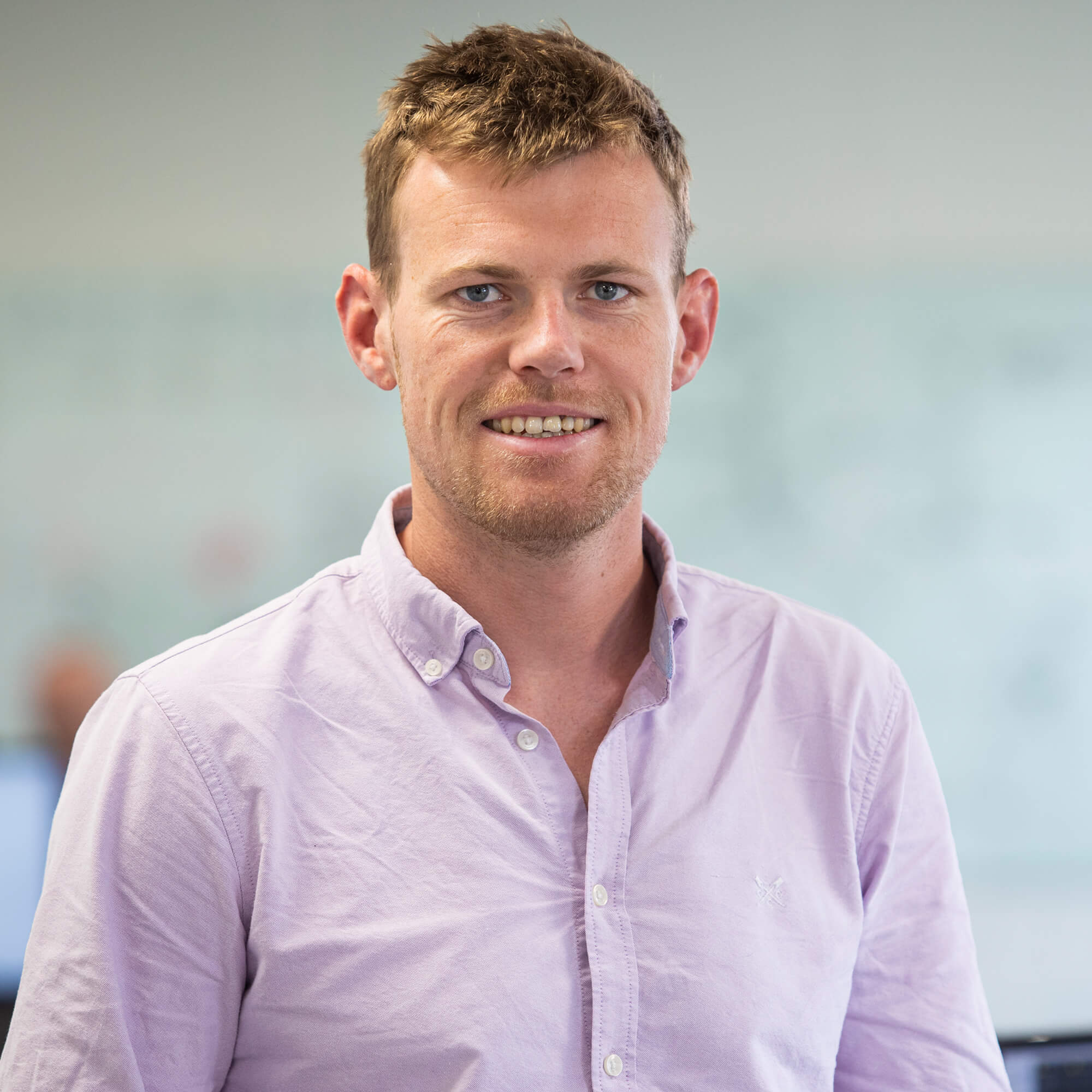 Andrew Wright
Naval Analysis Engineer (MEng)
Education and professional background
Andrew is one of Tadek's first employees, not only contributing to Tadek's engineering deliverables, but also to the Company systems and core ways of operating.
Studying at the University of Southampton he achieved a 1st Class degree in Mechanical Engineering, specialising in Renewable energy systems. During his studies, he completed a 3-month internship at Renewable Energy Systems RES, investigating how the reliability of wind turbines can be improved by monitoring for any abnormalities within the turbine's major components.
He has worked on a range of particularly complex and innovative offshore scopes both on the vessel and remotely, within cable lay, decommissioning, pipelay, fixed and floating offshore wind, wave, and tidal. As well as engineering deck layouts, storyboards, lift plans, rigging design, and sea fastening deliverables.
Andrew's expertise
Since joining Tadek, the range of novel and progressive scopes he has worked on has equipped Andrew with essential problem solving skills invaluable to our clients.
He has always thrived on the satisfaction of solving issues that were first thought to be impossible! Get in touch to talk to Andrew about:
Stability Assessment
Python Data Handling & Automation
Project Management
Method Statements and Risk Assessment
Memorable project
The recovery of the Hydroquest turbine is a personnel favourite of Andrew's. Working on the project from the tender through to being part of the offshore team, made the completion of the project even more rewarding.
Watching the water darken as a 30m turbine is lifted through the water column is a sight that is not often seen. So, for Andrew to have completed the heavy lift recovery analysis and to validate his work through recording of the live turbine motions against the Orcaflex analysis was an incredibly satisfying moment.
Outside of work
Over the past few years, kitesurfing has become a passion for Andrew. From learning to jump on a twin tip, to riding waves on a surfboard and now foiling – the sport has many variations.
Growing up in Cornwall sailing and surfing have been the building blocks for Andrew's passion for the ocean and the offshore renewable energy industry. So, when the wind isn't blowing favourably for kite surfing, Andrew can often be found enjoying a sunset surf followed by lighting up his beloved beach BBQ.
Away from the beach, Andrew also loves running and cycling, and is a keen carpenter having learnt from his Dad. He's also a keen baker – claiming to have been baking bread before the pandemic made it fashionable!