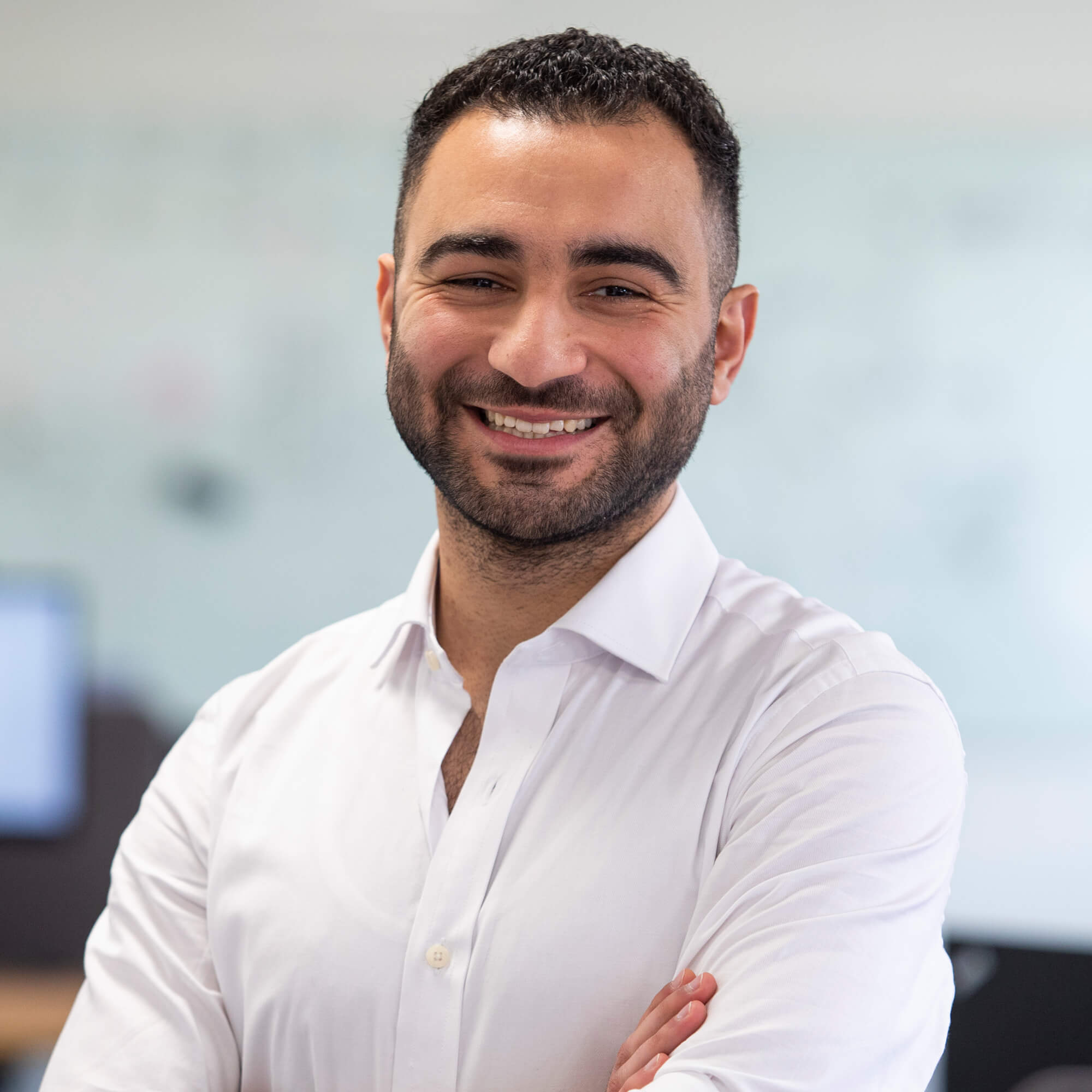 Ahmed Hassona
Naval Analysis Engineer (BEng, MSc)
Education and professional background
Ahmed graduated from Newcastle University with a BEng in Marine Technology with Naval Architecture, and successfully completed an MSc in Marine Engineering from the University of Southampton. Following the completion of his MSc, he worked as an intern for FlightForm Insights, a start-up that aims to serve the offshore wind farm industry with data derived from SAR images.
Ahmed joined Tadek as a Naval Architect, and has been expanding his knowledge and experience working with the team on various projects to achieve the optimal solution for the client.
Ahmed's expertise
Ahmed performs complex analysis and provides clients with a simplified conclusion to implement. In-house, Ahmed builds scripts to reduce the analysis time consumption and achieve overall project efficiencies. Get in touch to talk to Ahmed about:
Cable Installation
Mooring Analysis
Offshore Wind Turbine Stability Analysis
Orcaflex
Python
Memorable project
Ahmed's most memorable project was Viking Link, which is currently the longest subsea interconnector in the world. He contributed to the analysis and project engineering throughout the project. This project provided him with the opportunity to flex his analysis skills and perform mooring analysis for DSV during the pull-in of the cable, as well as develop his project engineering skill during the TROV burial of the cable.
Outside of work
Away from work, Ahmed enjoys going for walks, ideally with no destination in mind, allowing him to clear his mind and discover new places. He also enjoys designing and 3D printing.