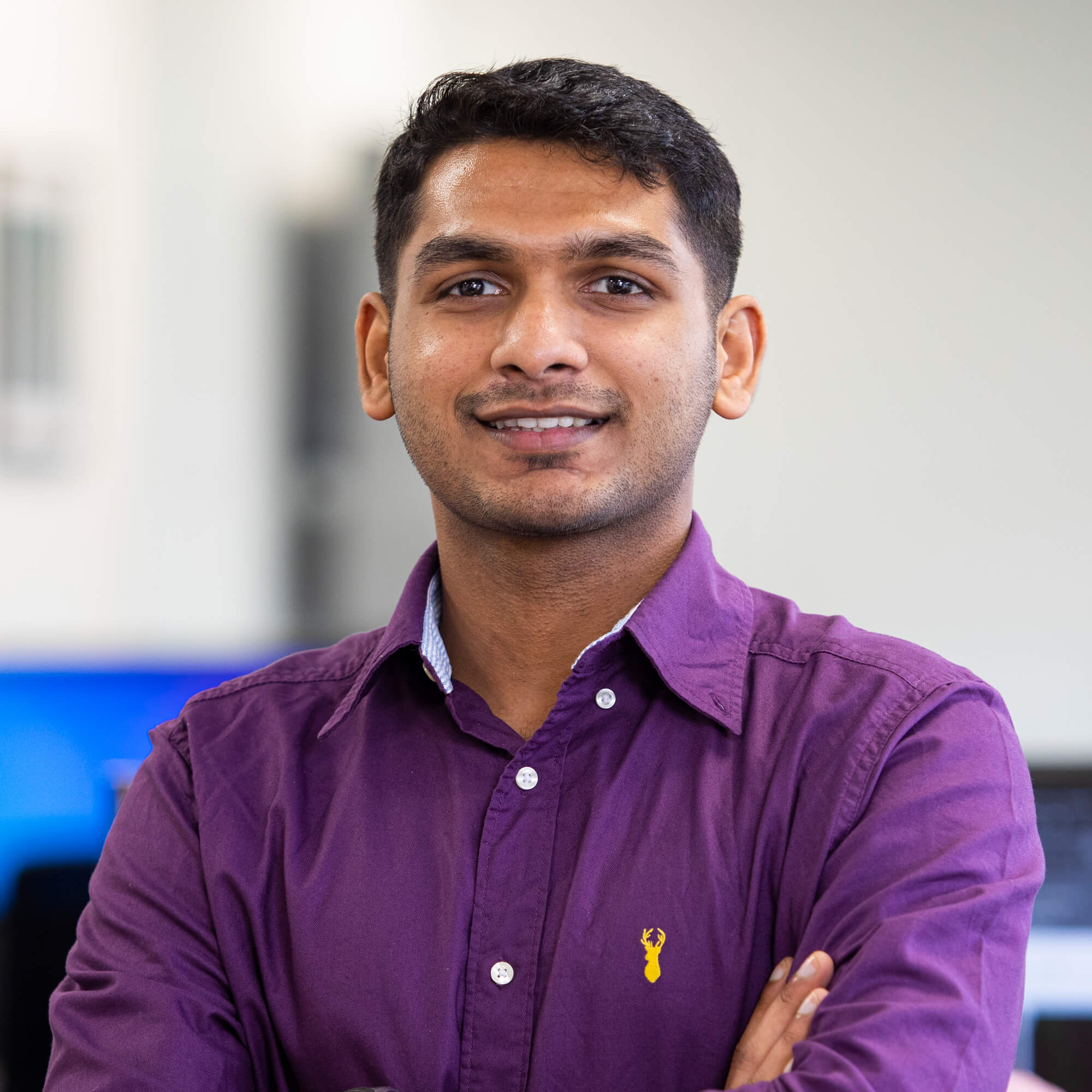 Abijith Shibu
Graduate Naval Architect (B.Tech, MSc, AMRINA, IMarEST)
Education and professional background
Abijith is a Naval Architect with a strong educational background and professional experience in the field. He has worked on various projects at Tadek related to the design and analysis of vessels and offshore structures, gaining experience in hydrodynamic and stability analysis. He has expertise in analysing complex systems and making recommendations for improvements to ensure the safety and efficiency of vessels and offshore platforms.
Abijith completed his B.Tech in Naval Architecture at an Indian institution before pursuing his MSc in Naval Architecture and Marine Engineering at Southampton University in the UK.
As a graduate Naval Architect, Abijith is enthusiastic and eager to take on more work in offshore engineering. He has a particular interest in cable analysis and mooring analysis, recognising the importance of these areas in ensuring the safety and stability of offshore structures.
Abijith's expertise
Abijith is an accomplished independent engineer with experience in the fields of stability and hydrodynamics. His proficiency in Python and advanced calculations enables him to perform comprehensive analysis of engineering solutions with precision and accuracy. Abijith possesses extensive expertise in a range of stability, hydrodynamics, 2D, and 3D drawing software, allowing him to produce high-quality documents tailored to specific operational and analytical requirements, and ensuring all aspects of a project are delivered with meticulous attention to detail.
With a proven track record of delivering successful engineering solutions, Abijith is a highly-skilled and reliable professional, committed to providing exceptional service and exceeding client expectations. Get in touch to talk to Abijith about:
Stability Analysis
Hydrodynamic Modelling
Floating Platform Mooring; Static and Dynamic Analysis
Floating Platform / Vessels; Stability and Damage Stability
Model Calibration; Wind Platform
Mooring Line; Fatigue Analysis
Memorable project
Abijith recently had the opportunity to work on a floating wind platform, which is a cutting-edge solution for sustainable energy production. His involvement in the calibration, stability analysis, and mooring analysis of the platform allowed him to apply his knowledge and skills in innovative ways, to contribute to the project.
Outside of work
Abijith is a multi-talented individual with a diverse range of interests and hobbies. He has a passion for the arts, particularly drawing and painting. During his time in India, he also enjoyed traveling on his motorbike, exploring new places and experiencing different cultures.
In recent times, Abijith has developed an interest in experimenting with different cuisines and trying new dishes. He has become quite adept in the kitchen and enjoys cooking for himself and his friends and family.
Abijith also enjoys various sports; he's an avid badminton player who makes it a point to play every day.